Section A:
Kaiaua to Thames
---
Distance: 55km
Trail Status: Open
Fitness: All Levels
Skill: All Levels
Traffic: Light to Moderate
Grade: 1
---
Pūkorokoro-Miranda to Thames GRAND OPENING
18 NOVEMBER 2017
Bring your bike, your family and get ready for a day of festival fun and riding or walking the newest section of the Hauraki Rail Trail!
Opening Programme:
4.45am - Dawn Blessing. There will be two dawn blessings held simultaneously at:
* Robert Findlay Wildlife Area - E Coast Road, Miranda
* Kopu Bridge - access and parking will be at the layby on the Hauraki/Auckland side of the bridge
Food stalls are available at all pitstops so bring cash to support the local community
8.30am - Gala Festival - 79 Kopu Road, Kopu
9.00am - Opening Speeches
9.30am - Ribbon Cutting Ceremony/ Rail Trail Open for riding / Festival continues.
9.30am to 3.00pm - Free Shuttle Services will operate between Kopu and:
* Pipiroa - Buchanan Road;
* Waitakaruru - next to the Country Store;
* Pūkorokoro-Miranda - Robert Findlay Wildlife Area - E Coast Rd, MIranda
1.00pm to 2.00pm - Best Dressed Bird Competition Registration, Judging and Prize Giving at Kopu
Festival Fun for Everyone..
there will be...Games, Bouncy Castle;8s, Music & entertainment, Food, Stalls & Win Spot Prizes
Best Dressed Bird Competition
Kids - Come dressed in your Best Bird Costume and be in to WIN a brand new red Trek Precaliper youth bike, courtesy of JollyBikes
Adults - Dress up too, and be in to WIN 2 x tickets to the Whitianga Waterways Summer Concert Tour 2018
1.00pm: Register for Judging at the registration kiosk in Kopu
1.30pm: Judging and winners announced
Register & Be In To Win
Pre-register at a Council/Isite/Info Hub or Bike Shop (see details below) before 18 November plus purchase a supporter wristband (optional) and be in to win a $500 weekend getaway at Miranda Holiday Park, which includes bike hire and shuttle, courtesy of Paeroa Information Hub.
All proceeds go towards the Hauraki Rail Trail Charitable Trust taking the Rail Trail from good to great.

Pre-Register Organisation
Thames
Thames-Coromandel District Council - 515 Mackay Street, Thames
Thames I-Site - 200 Mary Street, Thames
JollyBikes - 535 Pollen Street, Thames
Paeroa
Hauraki District Council - Corner of William Street and Belmont Road, Paeroa
Paeroa Information Hub - 101 Normanby Road, Paeroa
Te Aroha
Matamata-Piako District Council - 35 Kenrick Street, Te Aroha
Te Aroha Isite - 102 Whittaker Street, Te Aroha
Waihi
Waihi Isite - 126 Seddon Street, Te Aroha
Waihi Bike Hire - 25 Seddon Street, Waihi
Hauraki District Council - 40 Rosemont Road, Waihi
Ngatea
Hauraki District Council - 84 Orchard West Road, Ngatea
Morrinsville
Morrinsville Isite - 251 Thames Street, Morrinsville
Matamata
Matamata Isite - 45 Broadway, Matamata

You can also register on the day and purchase a supporter wristband at Kopu and Pūkorokoro-Miranda.
---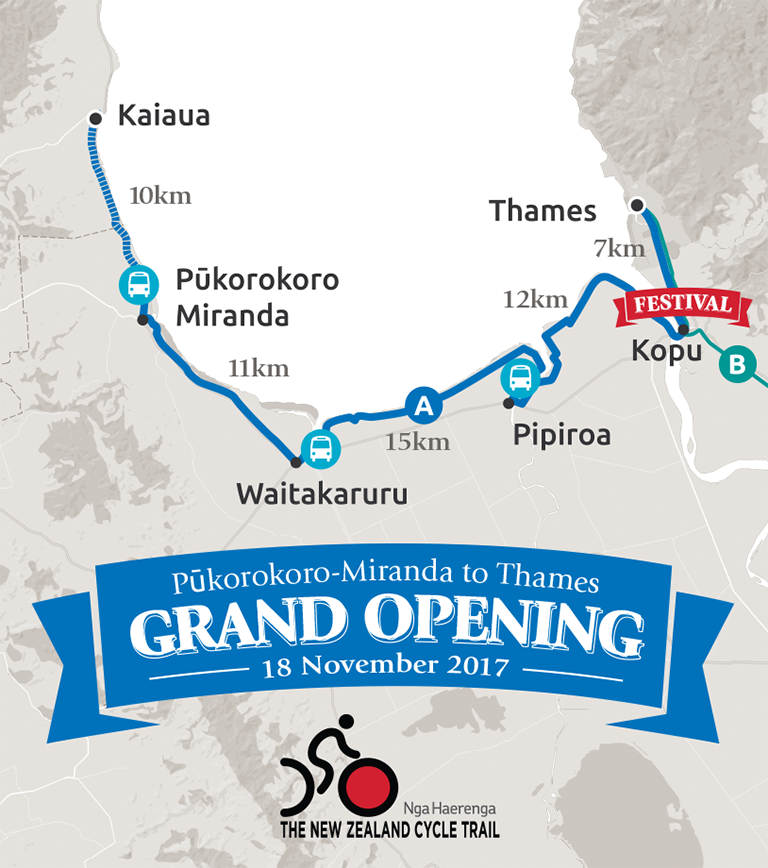 DOWNLOAD TRAIL MAP
Highlights include:
Enjoy a soak at the Miranda Hot Springs.
The Shorebird Coast - including the Pūkorokoro/Miranda Shorebird Centre.
Southern Firth of Thames (Tikapa Moana) which is listed as a wetland of international importance.
The rural tranquillity and views.
Kopu Bridge crossing of the Waihou River.
Accommodation
Kaiaua to Thames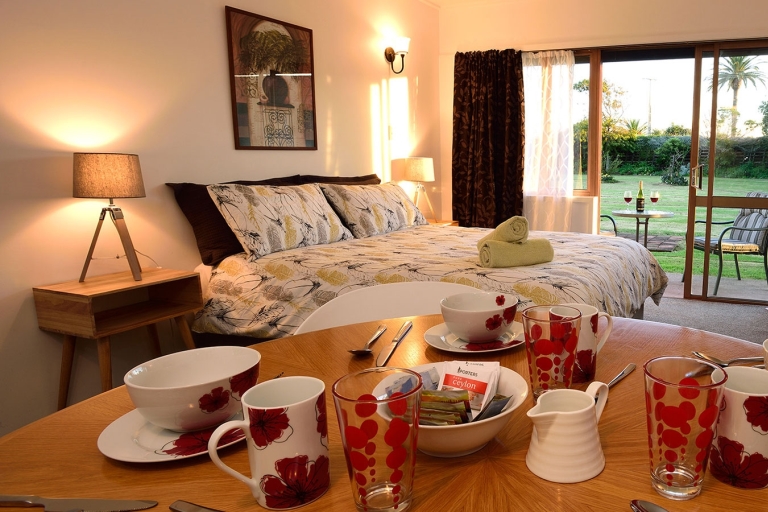 Avalon Motel
The perfect base from which to explore the Hauraki Cycle Trail. Just a short walk to the heart of Thames.
104 Jellicoe Street, Thames
Ph: 07 868 7755
VISIT WEBSITE
EMAIL ENQUIRY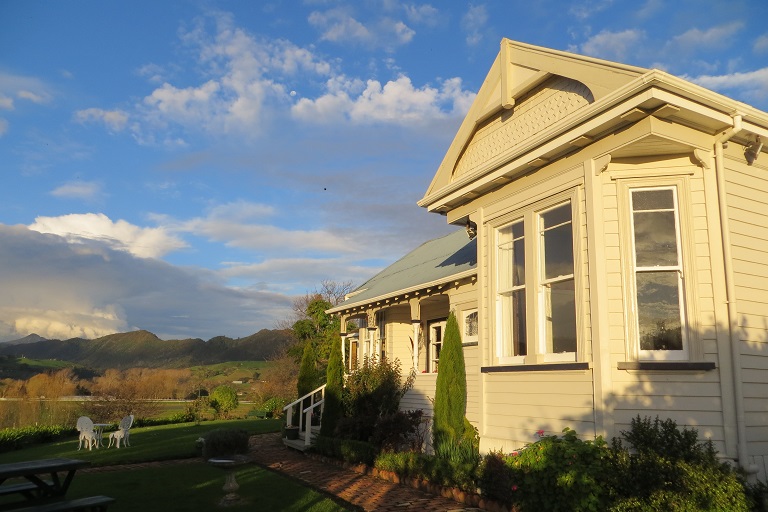 Cotswold Cottage
Ideally situated to connect with the rail trail at Thames on the Ngati Maru Highway, just a two minute cycle away.
46 Maramarahi Road, Thames
Ph: 07 868 6306
VISIT WEBSITE
EMAIL ENQUIRY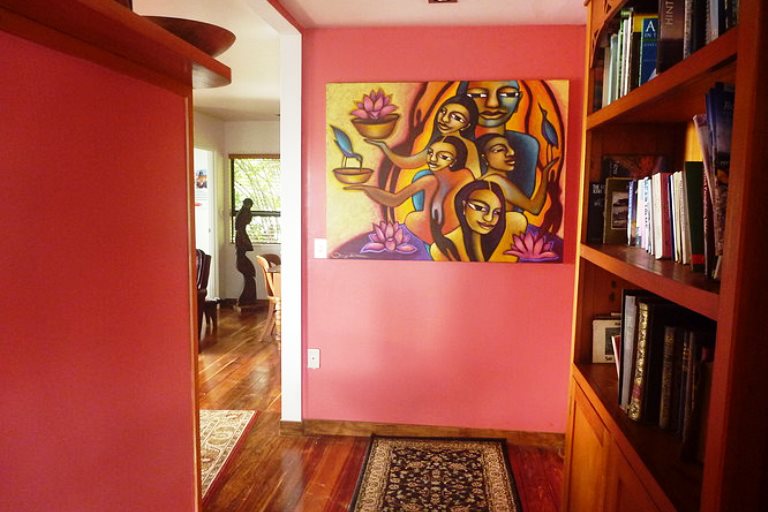 Pohutukawa Coast B&B
From $165
Accommodation with stunning views, on the Southern Coromandel Peninsula coastline.
304 Thames Coast Road, Thorntons Bay, New Zealand
Ph: 07 868 2223
VISIT WEBSITE
Dine & Drink
Kaiaua to Thames
Miranda Farm Shop and Gallery
Enjoy great coffee and organic foods while exploring an exhibition of the artworks of New Zealand sculptors.
VISIT WEBSITE
EMAIL ENQUIRY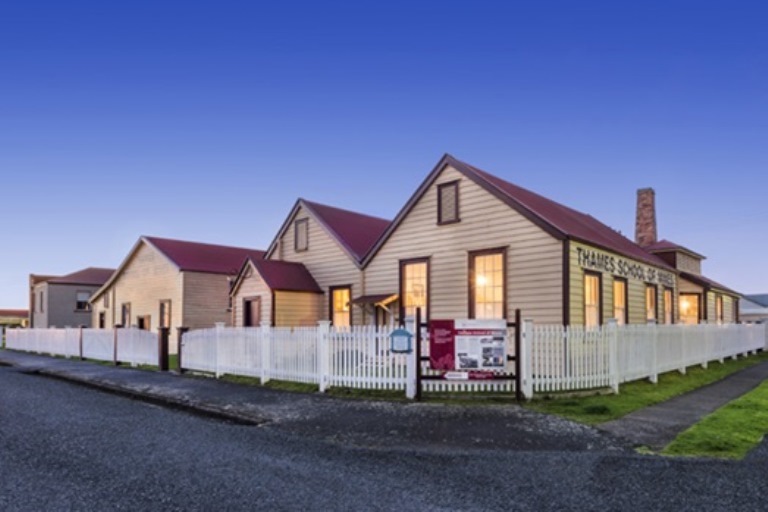 Thames School of Mines
Adults $10.00
See intriguing education buildings, classic gold rush machinery, and a vast collection of minerals
FIND OUT MORE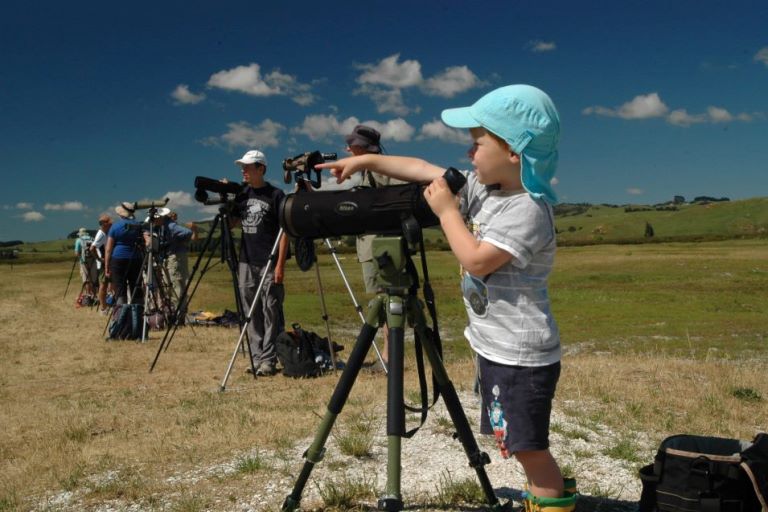 Pūkorokoro-Miranda Shorebird Centre
Free Entry - Memberships available from $50
Find out what shorebirds are around, stay with us for a weekend escape from the bustle of the city or join us for one of our regular events.
FIND OUT MORE
Miranda Farm Shop and Gallery
Sculpture Exhibition & peaceful walk in nature while enjoying great coffee. Set amongst the trees and gardens at Miranda Organic Orchards overlooking the Firth of Thames and the Coromandel Peninsula.
1107 Miranda Road Miranda
Ph: 09 238 2608
VISIT WEBSITE
EMAIL ENQUIRY
The original settlers, were the Toi people (Pūkorokoro/Miranda – Kaiaua) and Ngati Maru (Thames). By the 1600's Tainui's Ngati Paoa people had begun to arrive and eventually settled both sides of the Firth and the Coromandel Peninsula.
On 16 November 1769 Captain James Cook in his ship Endeavour cast anchor off Tararu Point, about 2 miles north-west of the present town of Thames, and made a short excursion on the Waihou River by ship's boat.
HMS Coromandel brought the Reverand Samuel Marsden to the district in June-July 1820. In 1821 Hongi Hika and a large war party arrived in the district and, by an act of treachery, captured the impregnable Te Totara pa near Thames and killed at least 1,000 inhabitants.
The first reference to Europeans near Pūkorokoro/Miranda – Kaiaua came in 1832 when a trader from Port Waikato sheltered from a storm near Whakatiwai (north of Kaiaua) and discovered a Mr Jones from Sydney already living and trading there.
The Reverand Henry Williams and party passed through the Thames district in October 1833 and chose a site for a mission at Te Puriri (now Puriri, 9 miles south-east). The site proved to be unhealthy and in 1838 the station, occupied by the Reverand James Preece since 1834, was transferred to Parawai (part of the present town of Thames). Preece worked there until 1847.
Miranda is named after one of two corvette ships which arrived in the Firth to support European troops engaging in battle against Maori in the 1860s. The troops lived in a redoubt at Pūkorokoro Creek, opposite the old limeworks. The redoubt was the first place in the area to be named Miranda.
On 27 July 1867 J. Mackay, Civil Commissioner for the Hauraki district, secured gold-mining rights from three Maori chiefs for the Thames area. In August Mackay laid out the town of Shortland and brought a party of 40 miners and officials from Auckland. A general rush followed. The first important reef, called the Shotover, was discovered on 10 August by William Hunt; it lay beneath a waterfall on Kuranui Stream. Gold to the value of nearly £2,000,000 was produced in the peak year of 1871. Although there was occasional heavy production in certain subsequent years, the output of the field steadily declined until, by 1924, it had almost ceased.
The Pūkorokoro/Miranda – Kaiaua area was opened up to European settlers in 1869 and two present-day families, the Findlays and the Douglas', were among those first farming settlers.
Shortland quickly became a compact town with a wharf and good port facilities for small vessels in the nearby river. Robert Graham secured a lease for a township – Grahamstown, which was laid out according to a Government plan. There were some major mining properties nearby and a deep-sea wharf was built at Tararu Point and connected to the township by railway. These two towns merged into one residential area after 1870 and, together, became known as Thames.
Shipping services on the Waihou River had extended to Te Aroha by the early 1880s. It was not until the early 1880s that a road suitable for wheeled traffic was opened between Thames and Te Aroha. Thames was linked to Te Aroha and Hamilton by rail on 19 December 1898. The borough of Thames was constituted on 8 November 1873. The name is derived from that given the Waihou River by Captain Cook. All shipping on the river ceased in 1947.
A limeworks was established at Pūkorokoro/Miranda in the 1930s to provide cheap lime for the local lime-deficient farms and there were several workers' houses and a manager's house nearby. These works eventually closed down in the early 1950s.
The main farming activities of the district have been sheep and cattle raising, dairying, market gardening, fruitgrowing (pip, stone, and citrus varieties), and viticulture. Port wine is made at Totara (about 2 miles south-east). The Firth of Thames area has always been known for its wealth of fishing stock. However, the Hauraki Plains area was originally a peat swamp which took many hours of diging and draining to get it to the lush Dairy Farming land it is today. The New Zealand Dairy Company, had a Cheese factory at Waitakaruru. To get good drinking water farmers would put down a bore. Mr H.R. Clover who obtained farm land in the 1910 Ballot at Waitakaruru attempted to put his bore down. First was 52 feet of clay, then as the bore went down, there was recorded 18 ft of pumice sand, 4 ft rotten timber, 5 feet clay, 10 feet rotten timber, 2 feet sand, 13 feet rotten timber, 4 feet sand and so on to a depth of 276 feet where it was stopped.
There seems to be a definite fault line of hot water running from the Pūkorokoro/Miranda area, across the Plains from Waitakaruru to Kerepehi, then Te Aroha, Matamata and further.
Thames is a trade and servicing centre with associated secondary industries. It is also an important base for commercial fishing in the Firth of Thames and elsewhere in Hauraki Gulf. Town industrial activities include fish packing and curing; sawmilling; general engineering; the manufacture of steel tubes and other products of heavy, medium, and light metal industries; concrete products; knitwear and other clothing. There was a brass foundry at Parawai on the south-east of the borough. Since the late 1950s active re-examination of old gold workings has been undertaken and there has been some prospecting for new ore bodies.
Today much of the land around the Pūkorokoro/Miranda area and through the Hauraki Plains is used for dairy farming. In Thames, Toyota have a factory (Thames Vehicle Operations facility), who work on used imports and ex-lease vehicles, refurbishing them and certifying them to specific standards and market them under their 'Signature Class' brand.