Your journey on the Hauraki Rail Trail takes you along one of New Zealand's oldest railway corridors, dating back to 1898, and travelling through some of New Zealand's most beautiful countryside and townships steeped in history.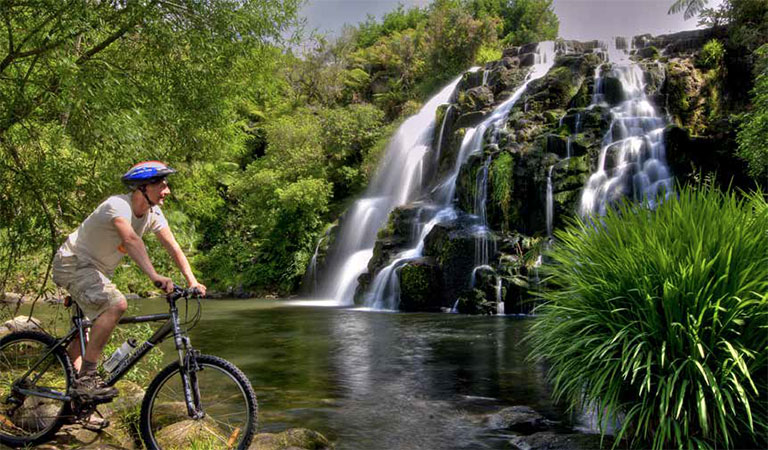 Plan your ride
The Hauraki Rail Trail is a short drive from Hamilton, Auckland and Tauranga and is accessible from all main centres along the Rail Trail.
The temperate climate on the Coromandel Peninsula and the Hauraki Plains provides a great all-year round riding experience, but remember to bring water and snacks along with warm clothes, just in case you get caught in a tropical shower.
The Hauraki Rail Trail is fully serviced with supported tours, shuttle services, luggage transfers, standard and electric bike hire services, laundromats and showers.